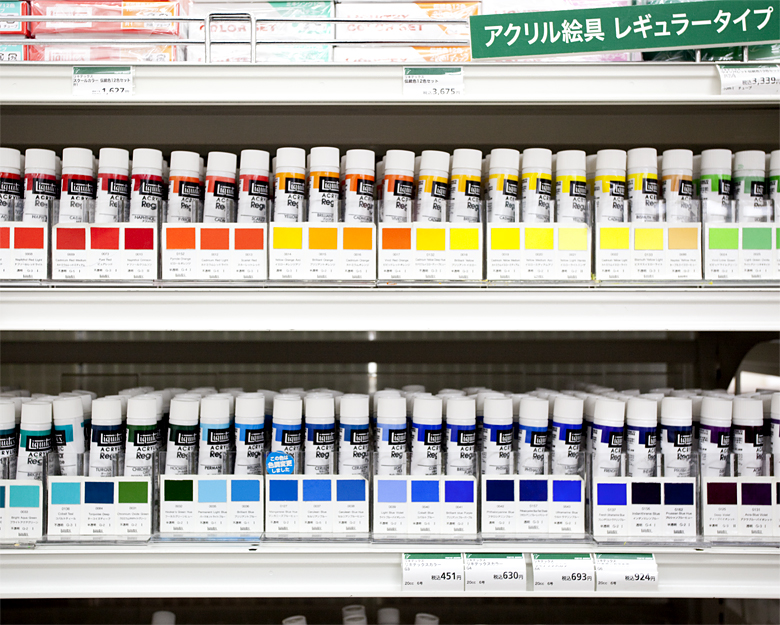 Rainbow. Walking into stores like Tokyu Hands or Itoya are my favorite places to look for art supplies. I love how everything gets perfectly displayed and how much choice there is in these stores. I make a list every year of what art or drawing supplies I need and then go hunt for them once I get to Tokyo. I love how all the pens, color pencils, and paints get lined up.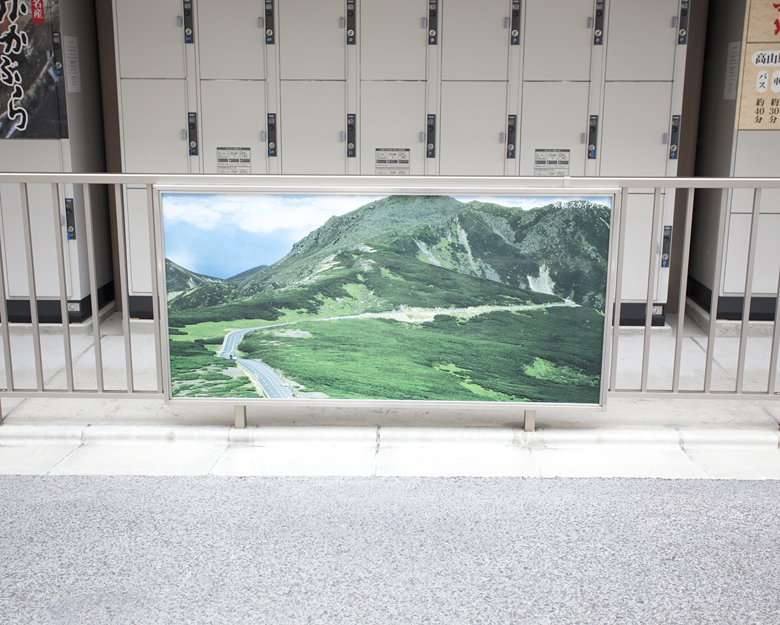 The open road. This picture makes me want to get on a Nohi Bus and ride through the mountains of Gifu Prefecture. I took this while waiting to catch a bus from Takayama to Matsumoto. I love how the green pops from the neutral surroundings.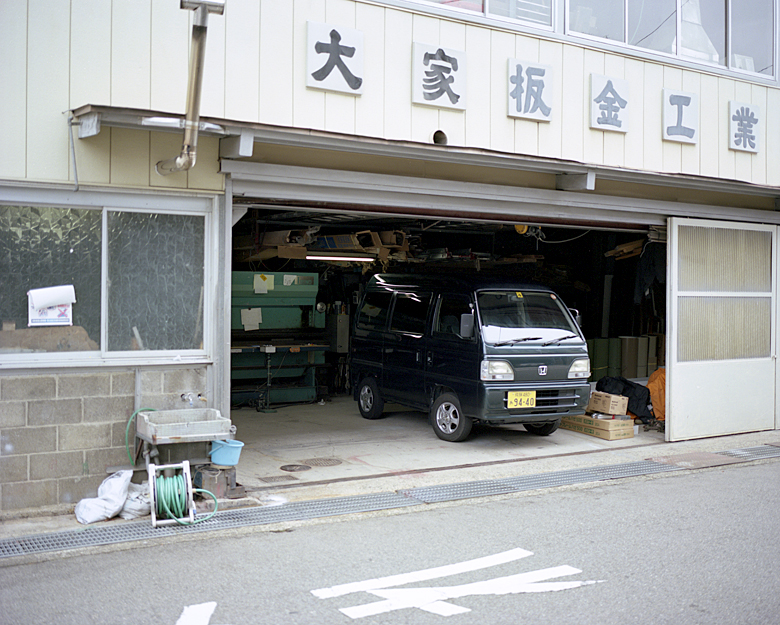 Mini Mini Vans. Whenever I'm in Japan I end up taking a lot of photos of micro vans or Kei cars. I love their compactness and shapes. I wish I could drive one. I think it would be really fun. I really liked this dark forest green van in this metal shop in Takayama.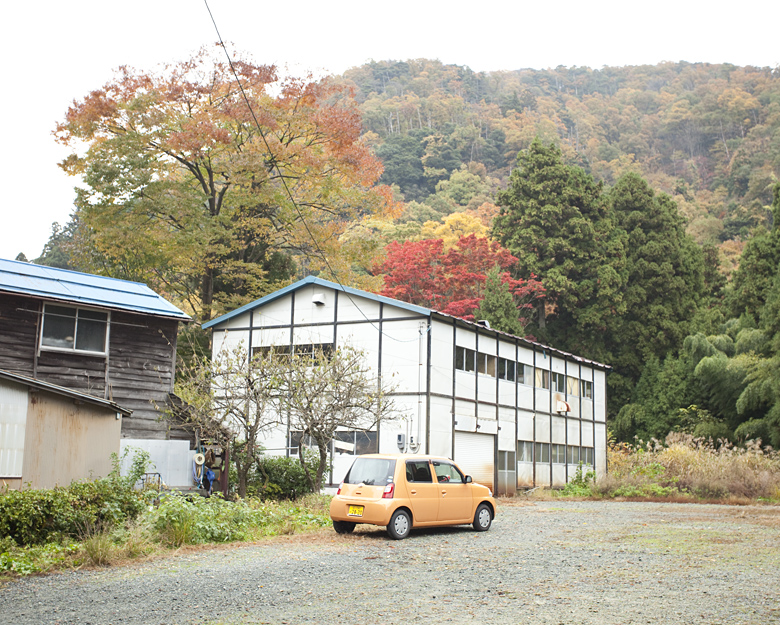 Fall Colors. Fall is my favorite time to be in Japan. The colors everywhere are so amazing. Seems fitting to drive an Autumn colored car during the season too!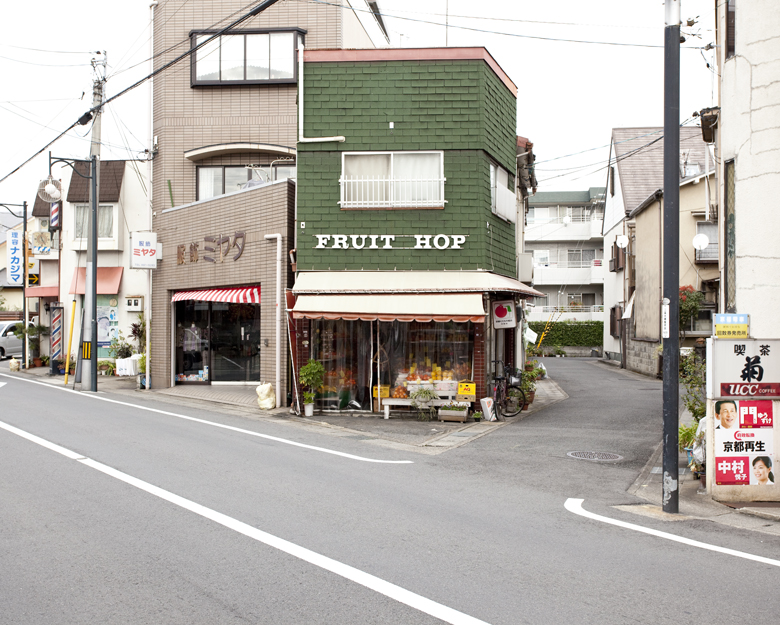 Somethings Missing. I love this little fruit store. It's crazy tall green shingled walls to look like a roof, it's nicely trimmed top in pink, and the added greatness of the letter S missing from their sign. What caught my eye first at this shop was their amazing logo on the side of the building of a little bird eating an apple. Then I noticed the rest of the shop's charm. I stumbled upon this place while walking to the next train station on my way to Arashiyama.