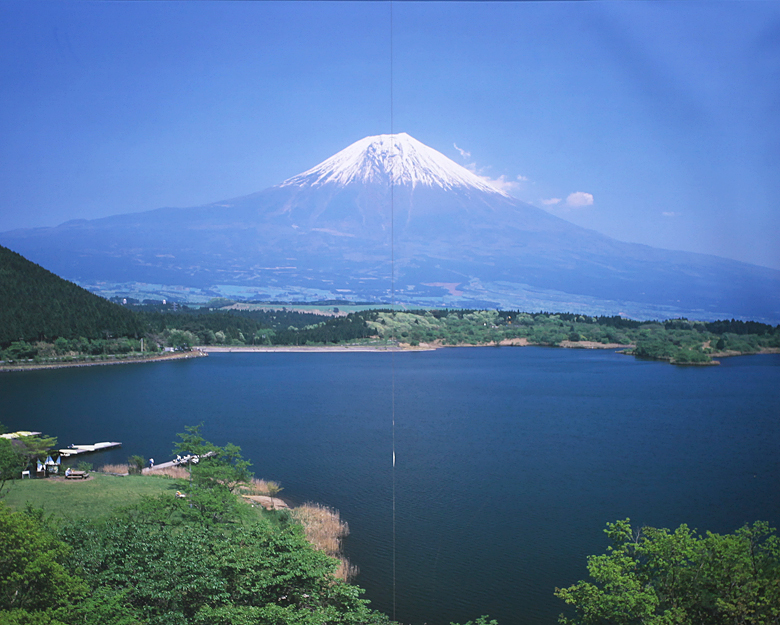 Clear day. This is the best image I've ever been able to take of the elusive always cloud covered Mount Fuji. Better yet, this is an image of an image from a huge billboard found in Nagoya Station.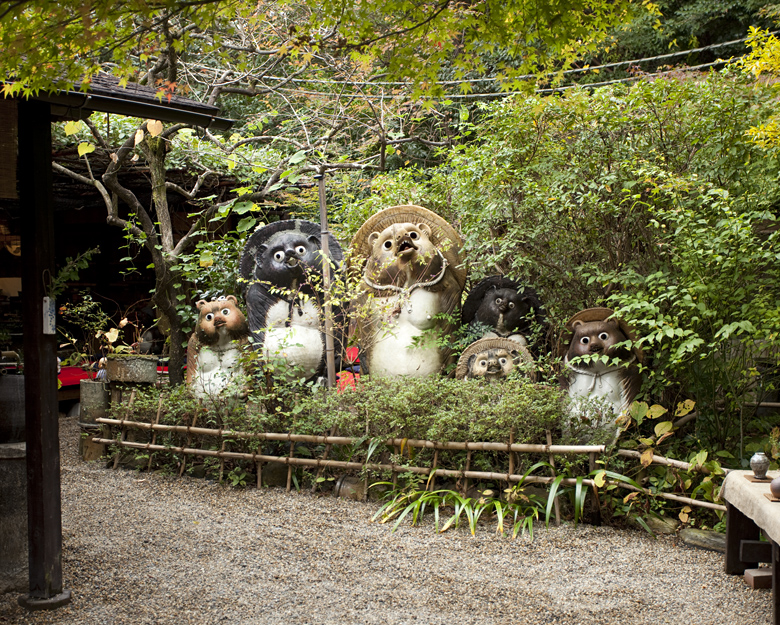 Family Photo. I came across these awesome giant Tanuki while I was walking through the hills of Arashiyama. I really like this guy, he's always fun to find on a walk and always puts a smile on my face. The way this group of Tanuki were all lined up and making funny faces made me think of a family posing for a family photo.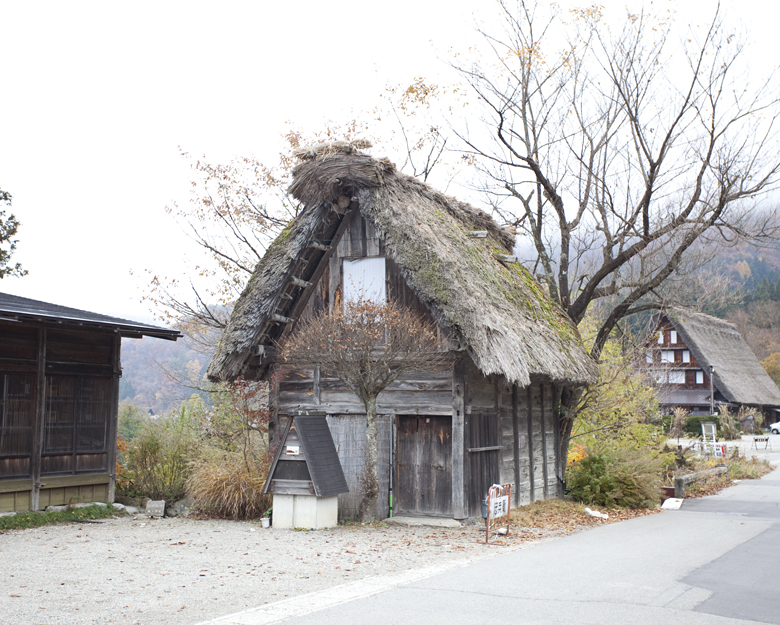 Small, Big. Shirakawago is such an amazing place. I love all the Gassho Zukuri in the village, they are super beautiful buildings. The tall steep thickly thatched roofs are so great. I was walking to see the famous three farm houses there when I spotted this super awesome mini Gassho which turned out to be a fire hydrant cover. I really liked how this went from small house and tree to big house and tree.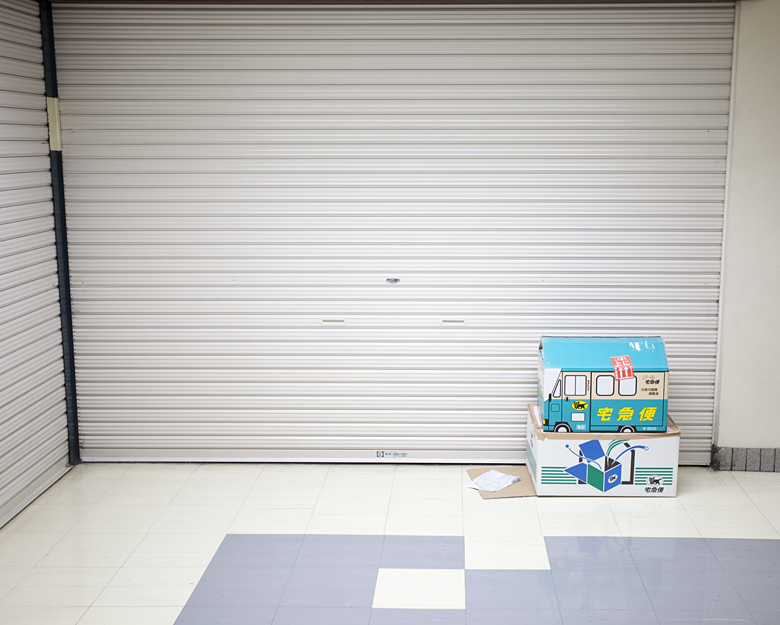 Green and White. Yamato Transport has the best shipping box I've ever seen. It's my favorite. Each trip I take to Japan, I always buy one of these shipping van boxes to pack all my finds in to bring home. It's so simple and fun. It always puts a smile on my face when I see it. The box below the van is another Yamato box too. I like the exploding box graphics on that too. I really liked the colors of the shipping boxes against this white area I found in this abandoned part of a big arcade style mall in Nakano.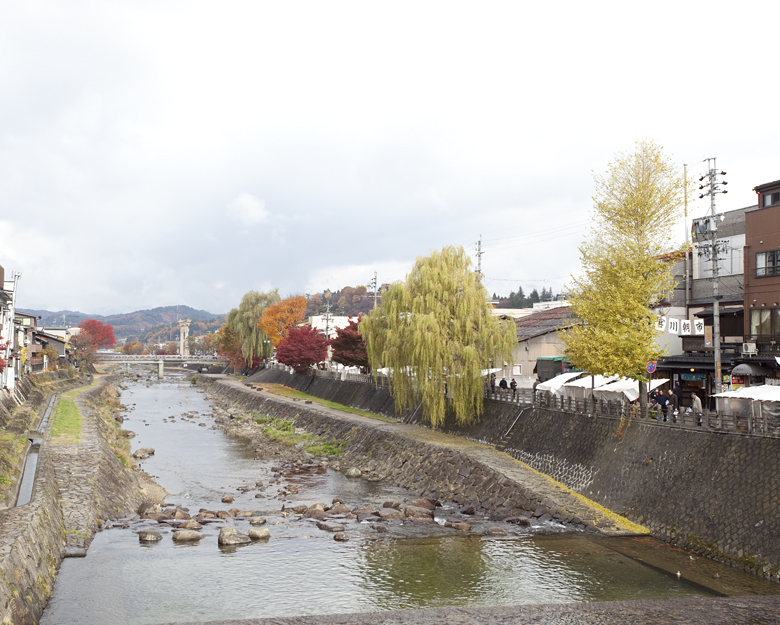 Trees. I love trees and all the different shapes and sizes they grow in or are shaped in to. That's one of the reasons why I love traveling to Japan in the Fall so much. Lots of amazing trees and beautiful colors. I took this shot early in the morning on a walk
to the morning markets along Miyagawa River in Takayama.