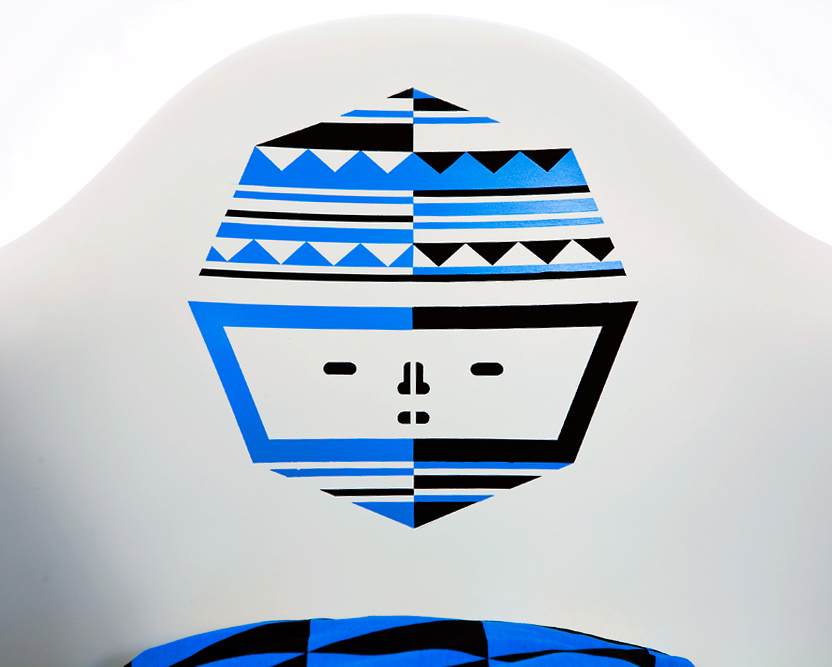 Design for You. I recently was asked to be apart of a project with Herman Miller where I had the chance to customize an Eames rocker. I met up with four other artists in LA where we all painted our chairs live. To learn more about the project, see my rocker and enter to win it go here. For a behind the scenes video go here.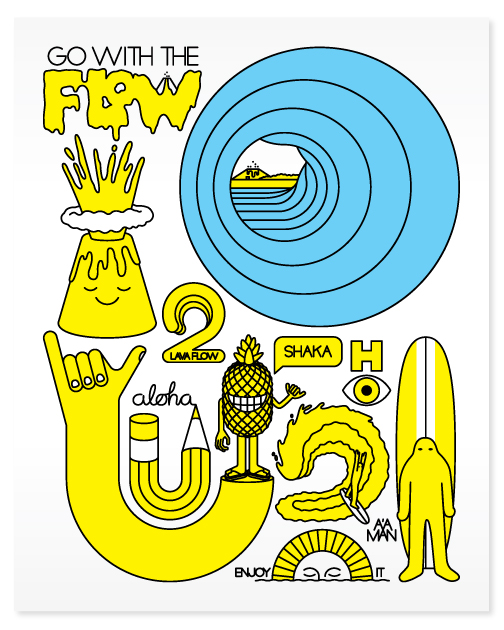 Go With the Flow. You can now buy my Dwell & Arkitip Artist Series Print online here. Each poster was printed in a limited edition of 100.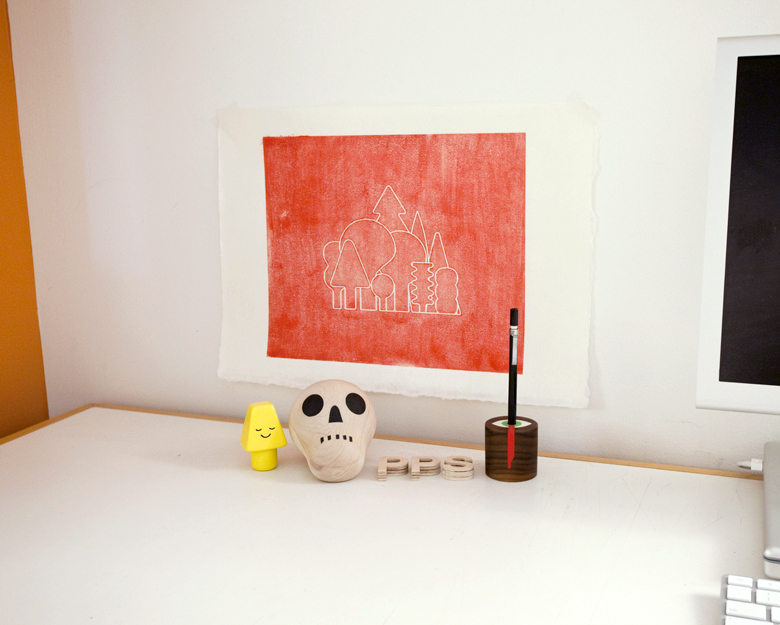 Back to Work. This is a still life of my desk for the past 7 months while I freelanced at Goodby Silverstein and Partners. Today is my last day and I'll be back in my studio next week working on some half finished projects and starting some new ones. Mid September the Store will be updated with the items I missed putting out on time for June, July and August, as well as the September item too. Here's a sneak peek of a few things to come.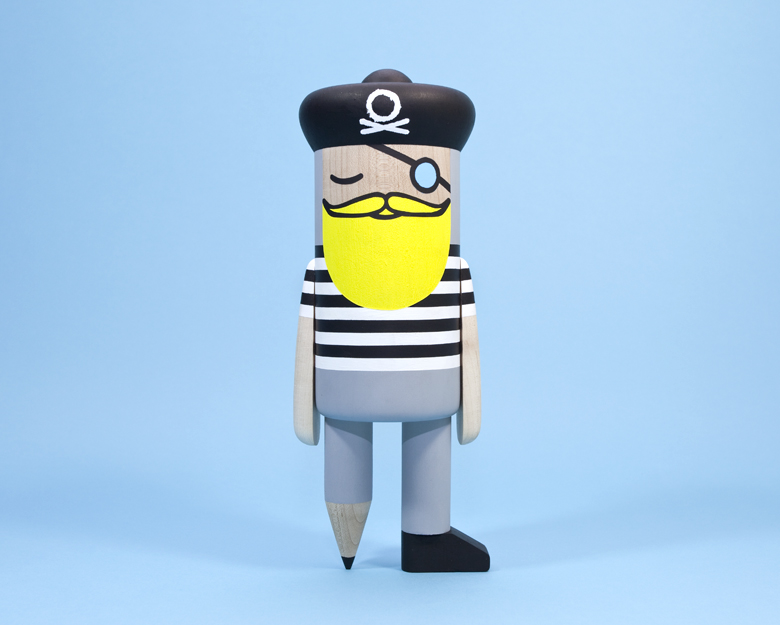 May Store Update. Better late than never. At last the May store update is here. This new Pencil Pirate is turned out of solid Maple scrap wood and stands at 9″ tall. Pencil Pirate #4 was made in an edition of 5.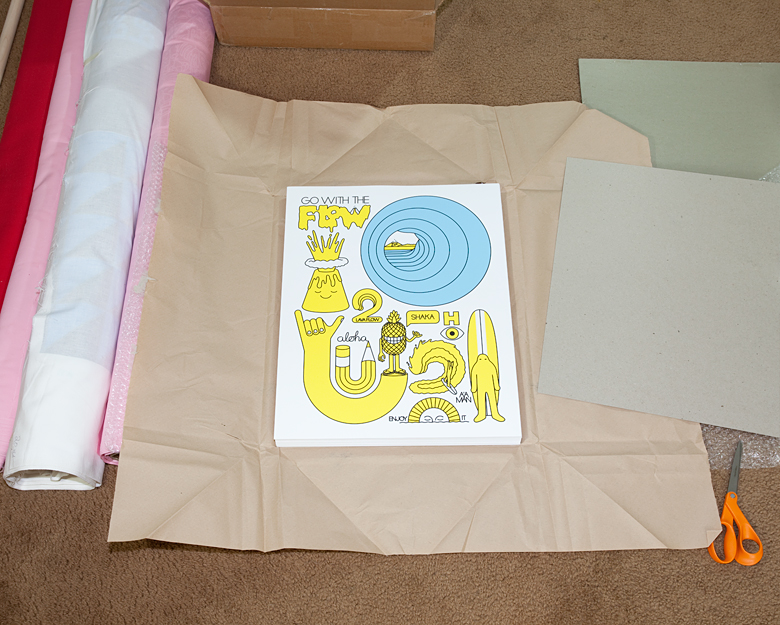 10×10. This year marks the 10 year anniversary of Dwell magazine and to celebrate Dwell partnered up with Arkitip to curate and produce a series of artist prints. One issue was chosen from each year with a pre-selected article and then assigned to an artist to illustrate. I was given the July/August 2005 issue with the article on architect Craig Steely's home in Hawaii called 'Lava Flow 2′. The house is a fantastic simple structure. I was really inspired by the story to illustrate the vibe I got from the things Craig said and what Sam Grawe wrote about his time visiting Craig and his family in their great house that's built on a lava flow. The prints went on sell this weekend at Dwell on Design in Los Angeles and will be for sale again online at Dwell in mid-September.