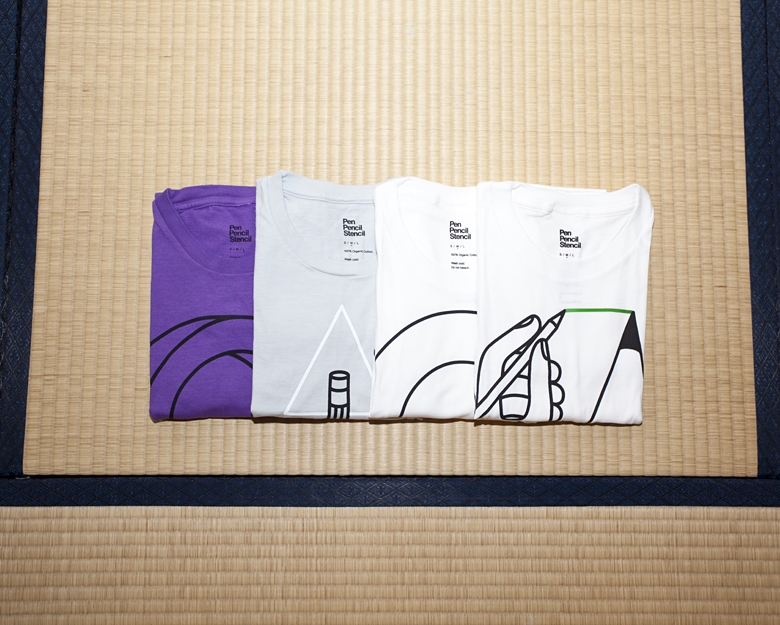 New Shirts. It's been awhile since I've had a new t-shirt so I thought I should go print some. Here's a little preview of what's to come. Four new limited run t-shirts, custom dyed and printed on 100% Organic Cotton. Keep your eyes peeled for them in the Store really soon.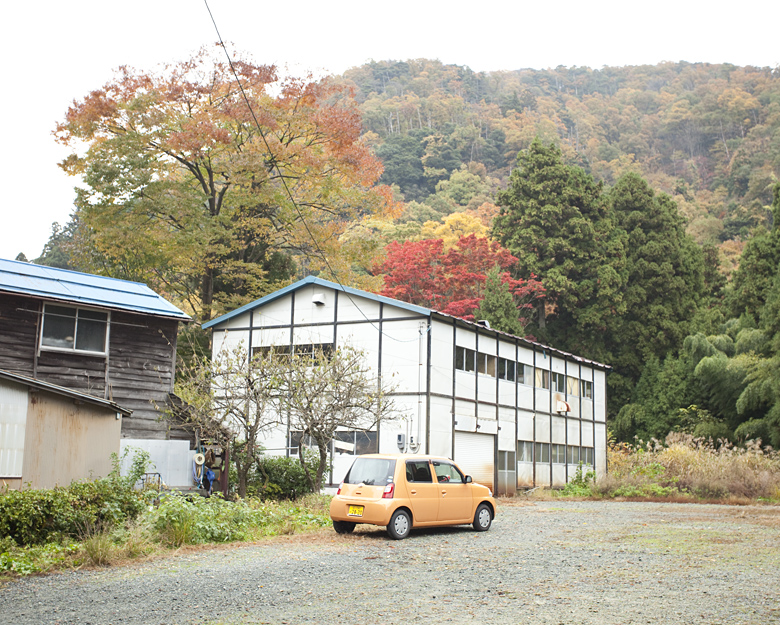 Fall Colors. Fall is my favorite time to be in Japan. The colors everywhere are so amazing. Seems fitting to drive an Autumn colored car during the season too!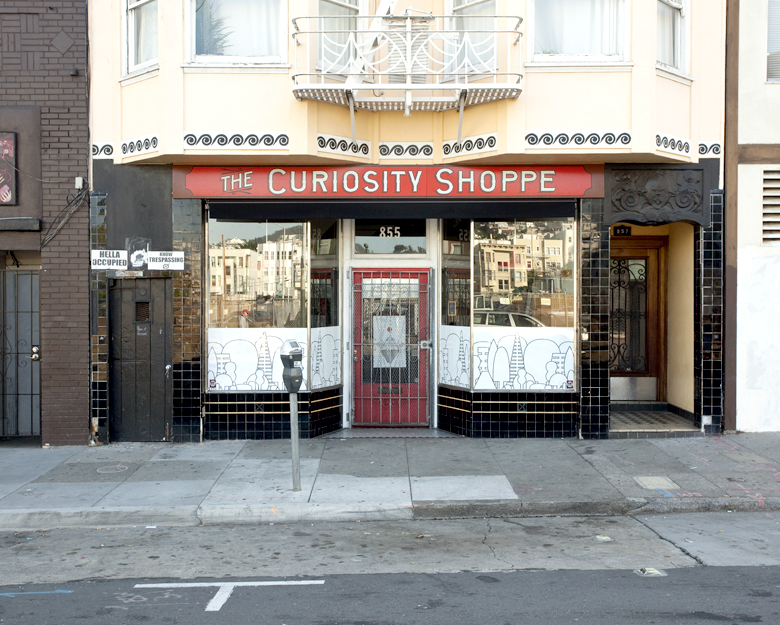 See You Later. Come check out the show and say hi. The reception starts at 6 and goes till 8. 855 Valencia Street in San Francisco.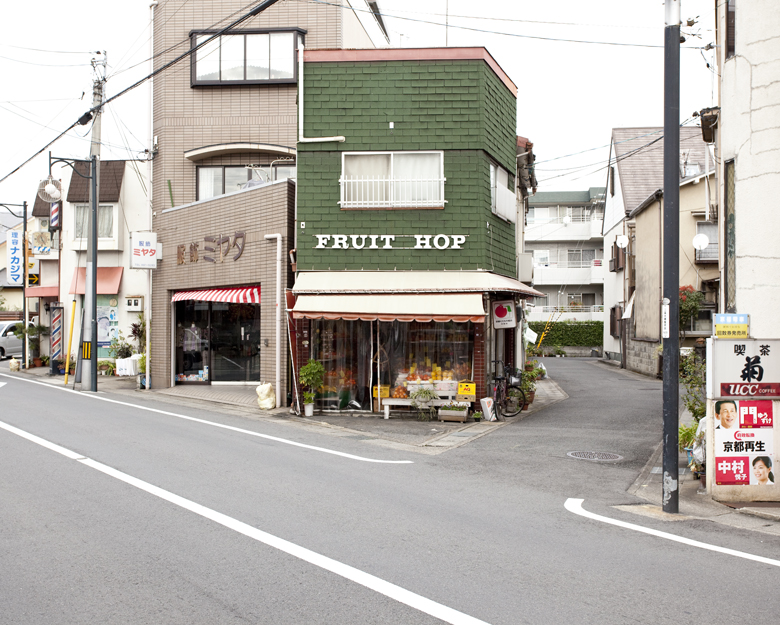 Somethings Missing. I love this little fruit store. It's crazy tall green shingled walls to look like a roof, it's nicely trimmed top in pink, and the added greatness of the letter S missing from their sign. What caught my eye first at this shop was their amazing logo on the side of the building of a little bird eating an apple. Then I noticed the rest of the shop's charm. I stumbled upon this place while walking to the next train station on my way to Arashiyama.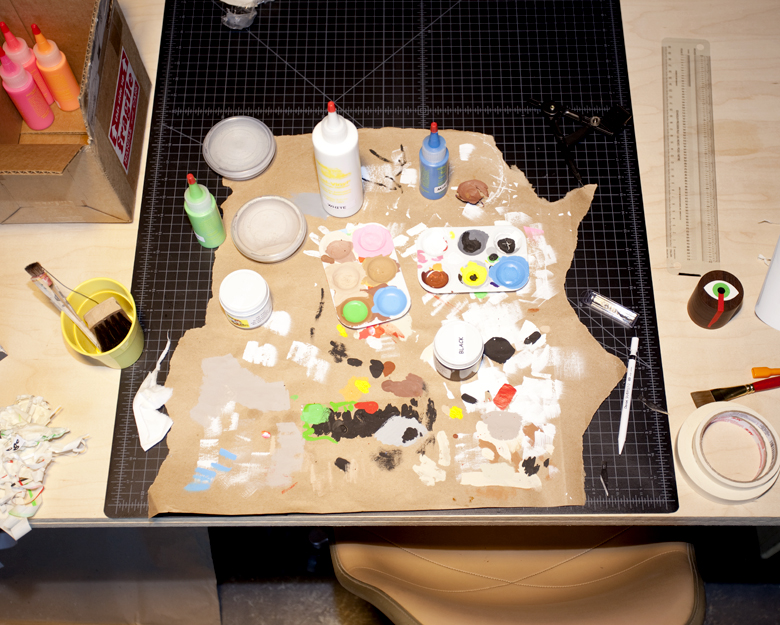 Done. I finished installing everything for the show late last night. Then headed home to finish painting my last thing. Brushes stopped at 3:45am. Ready to drop off the last little piece later today at the Curiosity Shoppe.