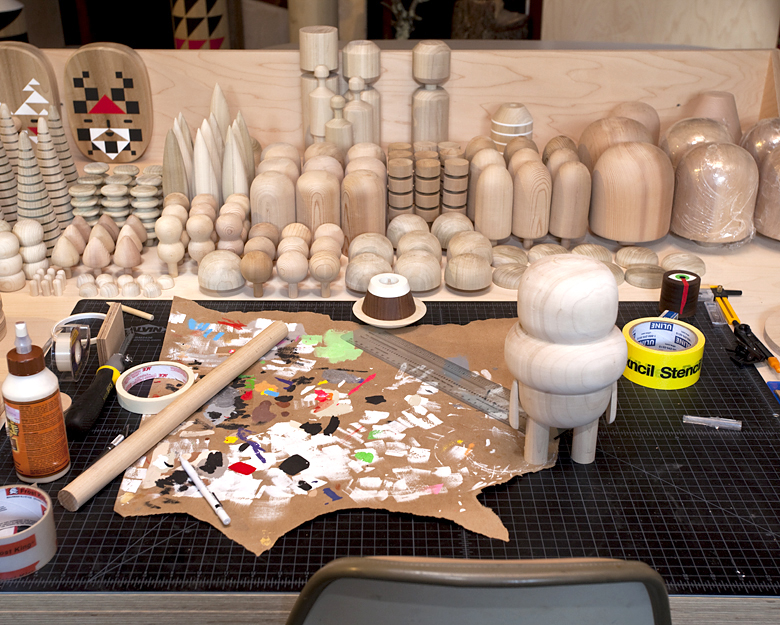 Ready. Set. Go! It's a little late for Happy New Years from me—seeing as this is my first post this year. It's been a mad sprint since New Years. To much work and very little play (Play=Time in the studio.). I'm bummed to have not posted more over the last three months. I'll get back into the swing of things soon. Here's a work in progress shot of some things to come. New Kokeshi shapes stand unpainted in the center back behind the building army of Forest of Woods 5 pieces. Then a surprise new figure is in front on my cutting mat. Hang tight, the Store will be updating soon.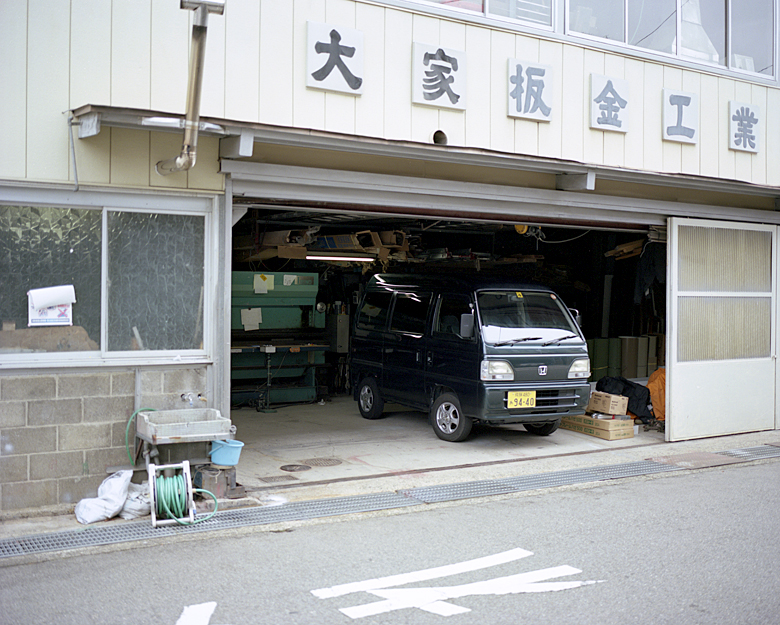 Mini Mini Vans. Whenever I'm in Japan I end up taking a lot of photos of micro vans or Kei cars. I love their compactness and shapes. I wish I could drive one. I think it would be really fun. I really liked this dark forest green van in this metal shop in Takayama.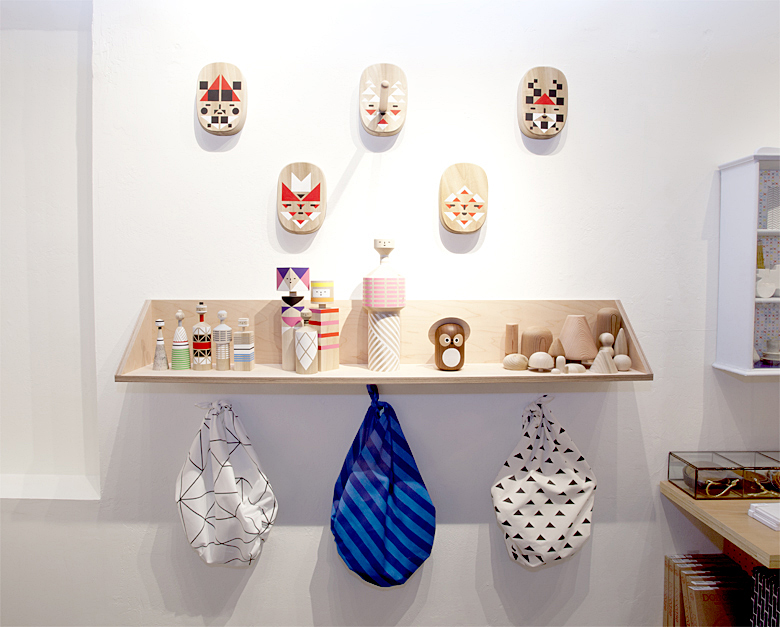 Show Things. Here's another image from the show. Hanging above the shelf are 5 new Kokeshi masks I just started to make. 5 new Kokeshi, a set of three big Kokeshi, a one of a kind Big Big Guy Kokeshi, my newest friend Tanuki, and a Forest of Woods 3 are on the shelf. Then hanging under the shelf are three of my Furoshiki tied as tote bags.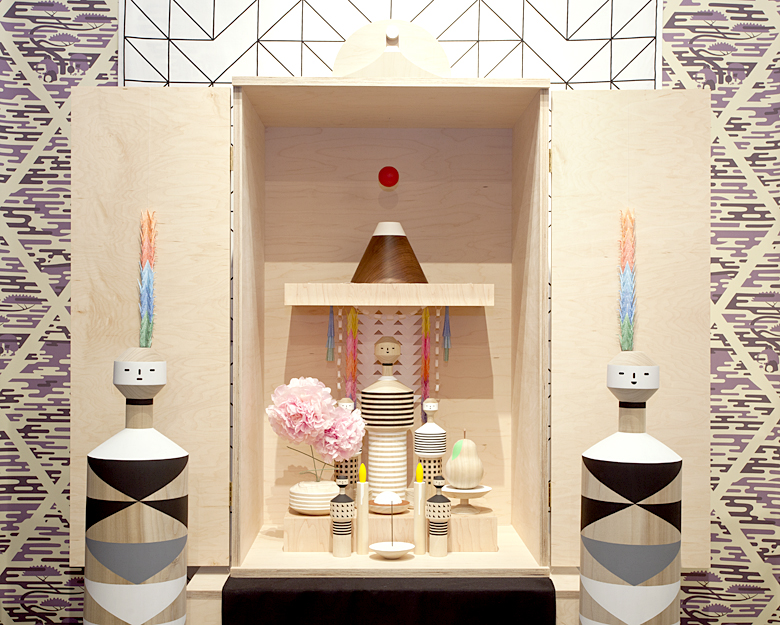 Last Week. It's the last week to see YamaYama Ya at the Curiosity Shoppe. It ends December 7th. Stop by and check it out.