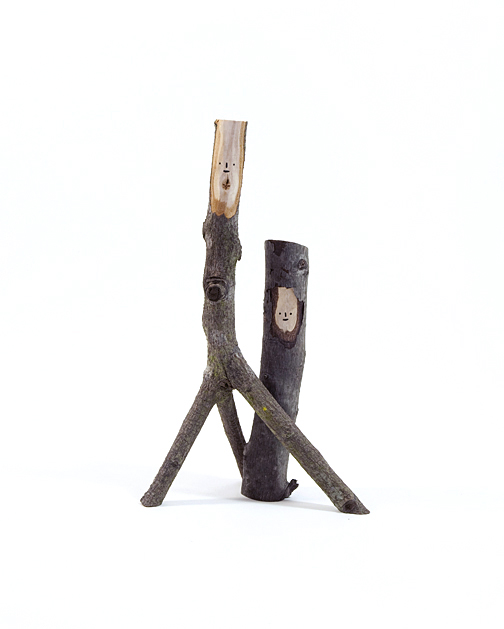 Stick Figures. Here is a look at some new little people I've been starting to make. Inspired by a visit to the Matsumoto Folk Art Museum, I've started to make a new series of little wooden people.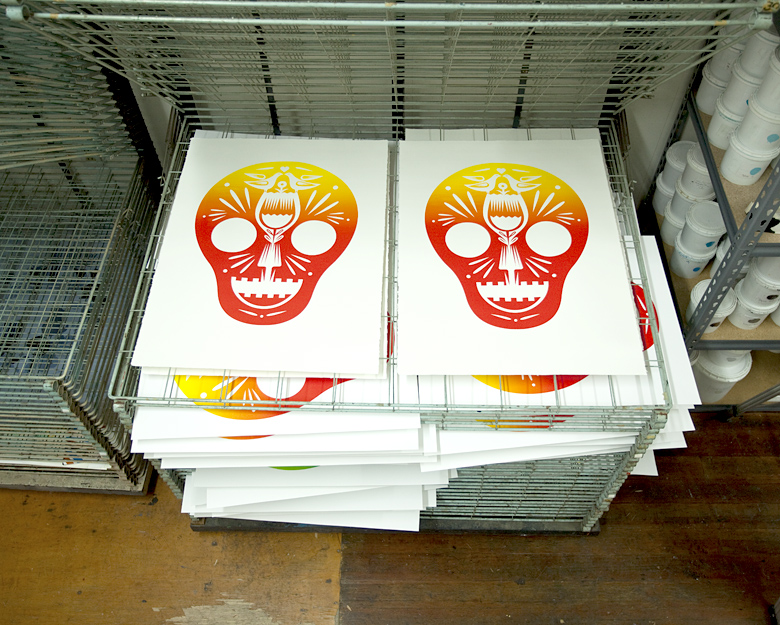 Love Life. Here is the first design to come out of a new series of works I've been designing. 'Love Life' is 20″x30″ inches and printed with water based inks. The series is limited from 2 to 4 prints per color way and there is a total of 6 color ways. 3 solid colors and 3 split fountains. All the prints will be in the Store soon.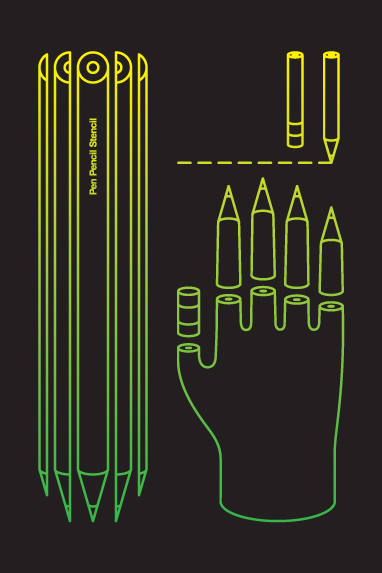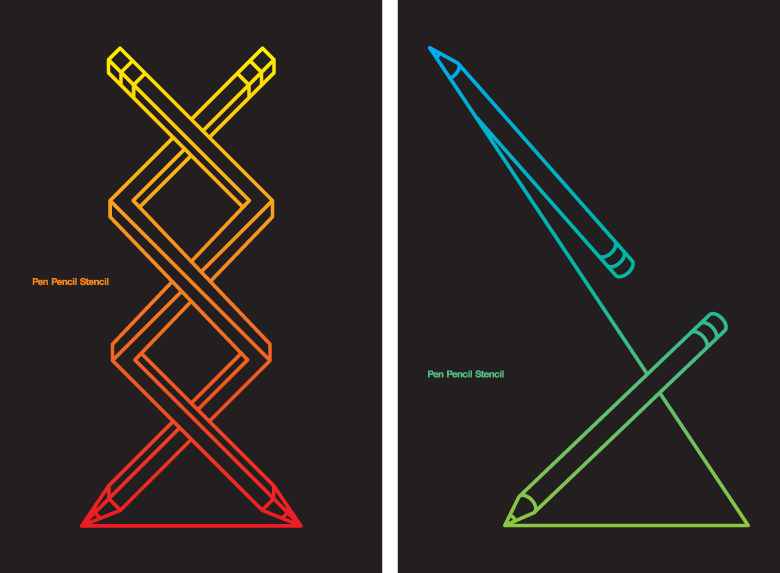 Chicha. These are three posters I did for a group show in Miami called 'Para Mi Gente'. The theme of the show's artwork was to be inspired by Chicha posters found in Peru. What I liked most about Chicha posters was that almost all the designs are knocked out of black and printed on a brightly colored background. I also thought it was really cool that all the screen printing stencils used for printing are hand cut paper instead of using films and photo emulsions. The installation of the show sounds great too, all the gallery's walls, floors and ceilings will be covered in posters. These will all be printed with florescent inks and pasted to the wall.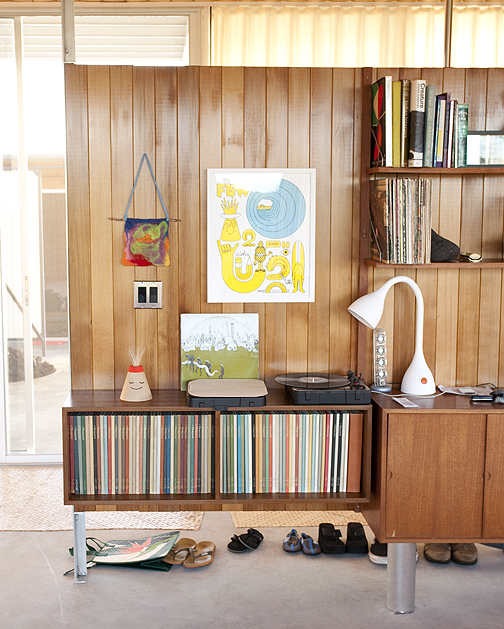 Lava Flows. After Christmas I took off on my last trip of the year to hangout with my friend architect Craig Steely at his house, Lava Flow 2, on the big island of Hawaii. It was a really amazing place and really cool to see after doing the Arkitip/Dwell 10×10 poster for it. I brought along a little gift too, Lava Light. Lava Light was turned from scrap wood and has a programmed LED light inside it that cycles through 5 colors with some fiber optic strands to make a firery eruption.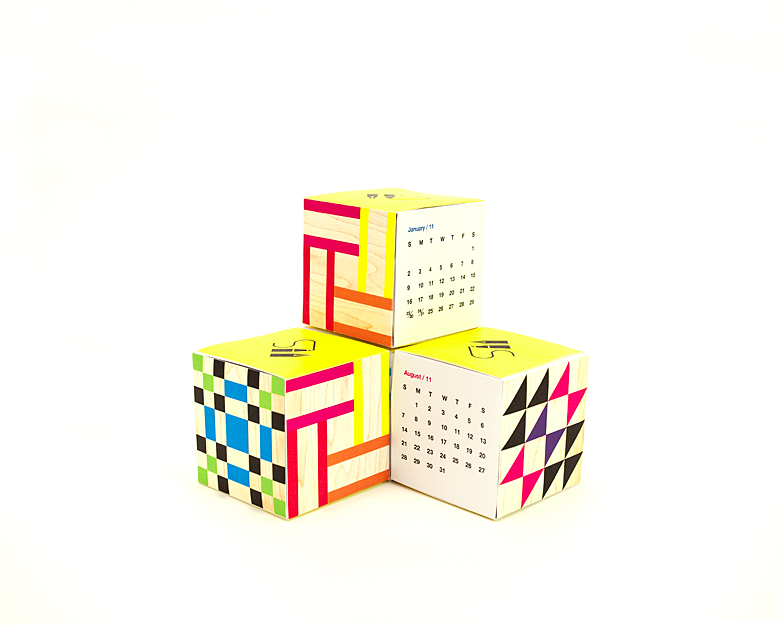 12 in 1. The folding cube calendar is back. Download and make it from the links below. All 12 months are included. Print out the pattern pages along with the current month and build 12 cubes over the year. Stack the cubes to create a larger pattern as the year goes. Or make just one cube and swap out the month panel each month.